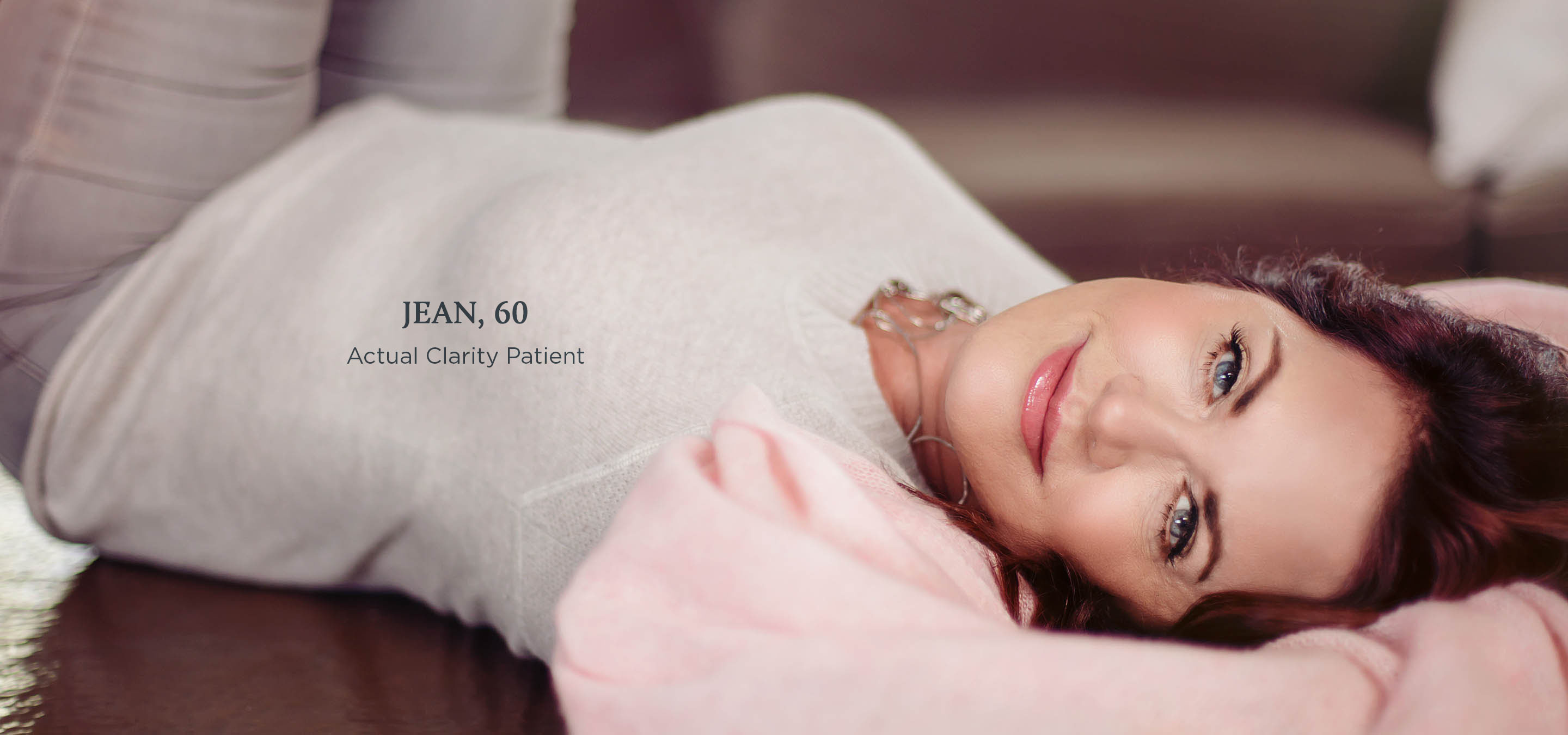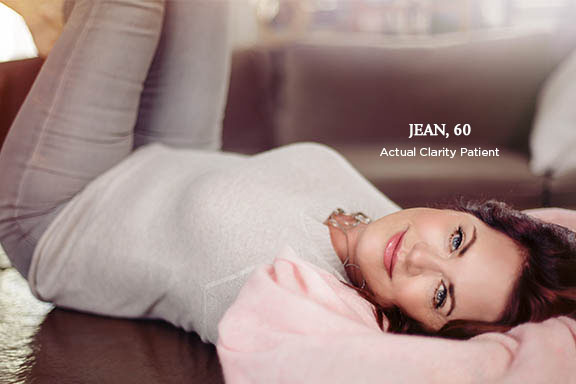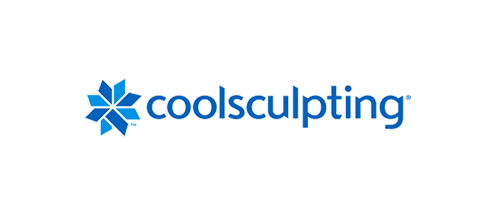 Freeze away fat with CoolSculpting.
For many individuals, extra pounds or inches can be frustrating to battle, and sometimes stick around no matter how hard you work out or how restrictive your diet becomes. In addition to healthy lifestyle changes, CoolSculpting at Clarity Medical Aesthetics allows you to freeze away stubborn fat without surgery or downtime. Discover why more than 4 million men and women have trusted this safe, FDA-cleared treatment. In fact, NEWBEAUTY magazine recently called it "the best fat-reduction treatment," and our patients' results support that.
How it works:
CoolSculpting is a revolutionary nonsurgical treatment that freezes and eliminates unwanted fat cells. This procedure is FDA-cleared, safe and effective and the results are undeniable.
Freeze away fat? It comes down to science. Fat cells freeze at higher temperatures than surrounding tissues. CoolSculpting technology safely delivers precisely controlled cooling to gently and effectively target the fat cells underneath the skin. The treated fat cells are crystallized (frozen) and then die. Over time, your body naturally processes the fat and gets rid of these dead cells, leaving a more sculpted you.
Good candidates for CoolScuplting have noticeable bulges in certain areas they'd like to get rid of. The CoolSculpting fat reduction procedure is specially designed for those who have unwanted fat that resists diet and exercise. Unlike gastric bypass surgery, the CoolSculpting procedure is not a weight-loss solution for people who wish to lose a large amount of volume. It is, however a great nonsurgical alternative to liposuction.
CoolSculpting can allow you to transform these problem areas in a relatively short period of time:
Abdomen
Arms
Back fat
Banana rolls
Bra fat
Double chin
Inner thighs
Love handles
Knee
Outer thighs/saddlebags
What you can expect:
Many of our potential patients ask about the cost of CoolSculpting. Unfortunately, we are not able to provide estimates for CoolSculpting before your consultation. Because everyone's bodies are unique and different, all CoolSculpting treatments at Clarity Medical Aesthetics are completely customized for each person based on their needs.
In addition, you must be deemed medically appropriate through a physical assessment—we do not provide cost estimates without a consultation. During your complimentary consultation, we will review your body type, shape, weight and area(s) of body you would like to treat.
Once you are determined to be a good candidate for CoolSculpting, your procedure will be scheduled. During the treatment, a vacuum applicator is applied to a specific treatment area. It exposes the fat to the cooling panels and the fat cells begin to freeze. You may feel suction from the vacuum, but after a few minutes the cold numbs the area.
After your procedure:
While results may vary, people have noticed a difference within three weeks after their treatment. Most people experience the most dramatic results after two to three months and may continue to see additional effects for up to three to four months as dead fat cells continue to flush out.
Our extensive training and experience:
Clarity's medical experts have attended CoolSculpting University and are certified to perform this treatment by the inventors of this amazing technology. Only 14 percent of all CoolSculpting providers attend this advanced training.
Our patients can rest assured that each member of our team performing CoolSculpting treatments has received intensive training at the Zeltiq (the company behind this amazing fat melting treatment) headquarters in Virginia. This training ensures that the CoolSculpting treatments our patients receive will be performed safely and effectively ensuring the best possible results.
Clarity Medical Aesthetics is among the first in Connecticut to upgrade to the most advanced Coolsculpting Advantage treatment technology. This new Coolsculpting Advantage technology means we can complete most treatments in half the time. You'll be on your way to a slimmer you faster!
Contact Clarity Medical Aesthetics today at 203.903.1455 to schedule your complimentary CoolSculpting consultation.
I want to write this review for people who are interested but skeptical about the new cool sculpting treatment. We all have that area of our body that no matter how hard we diet or exercise, we are unable to obtain our desired results. For me, that area is on my outer thighs. I've been doing squats, lunges, deadlifts, used creams, lotions, wraps..you name it, I've tried it; all with hopes to target this stubborn area of stored fat. After over a decade of deliberately trying to diminish that stubborn area, I chalked it up to genetics. Until….Katie told me about cool sculpting! I wanted to wait to write this review until I started seeing results because I was a little skeptical. It's been a little over three weeks now, and I am loving waking up each day and seeing that area of stored fat widdle away! I still can't believe that this treatment exists! I literally took a nap while the cool sculpting machine was on each leg; the process was so simple and painless. Why didn't anyone think of this sooner! I'm so happy with the results thus far and it's only week 3! And the treatment calls for the most drastic results to be seen around week 12 – week 16. I can already tell a difference in the way my jeans/pants fit and look! Katie: thank you so much for getting certified in Coolsculpting and offering it at your practice! So happy I got to try it!
– Melissa M.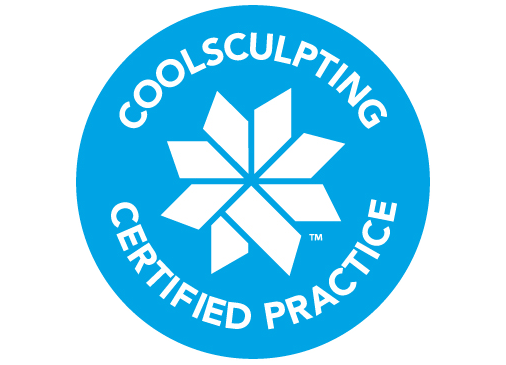 Please note, results may vary. Your treatment options will be clearly reviewed with our medical professionals during your complimentary consultation.