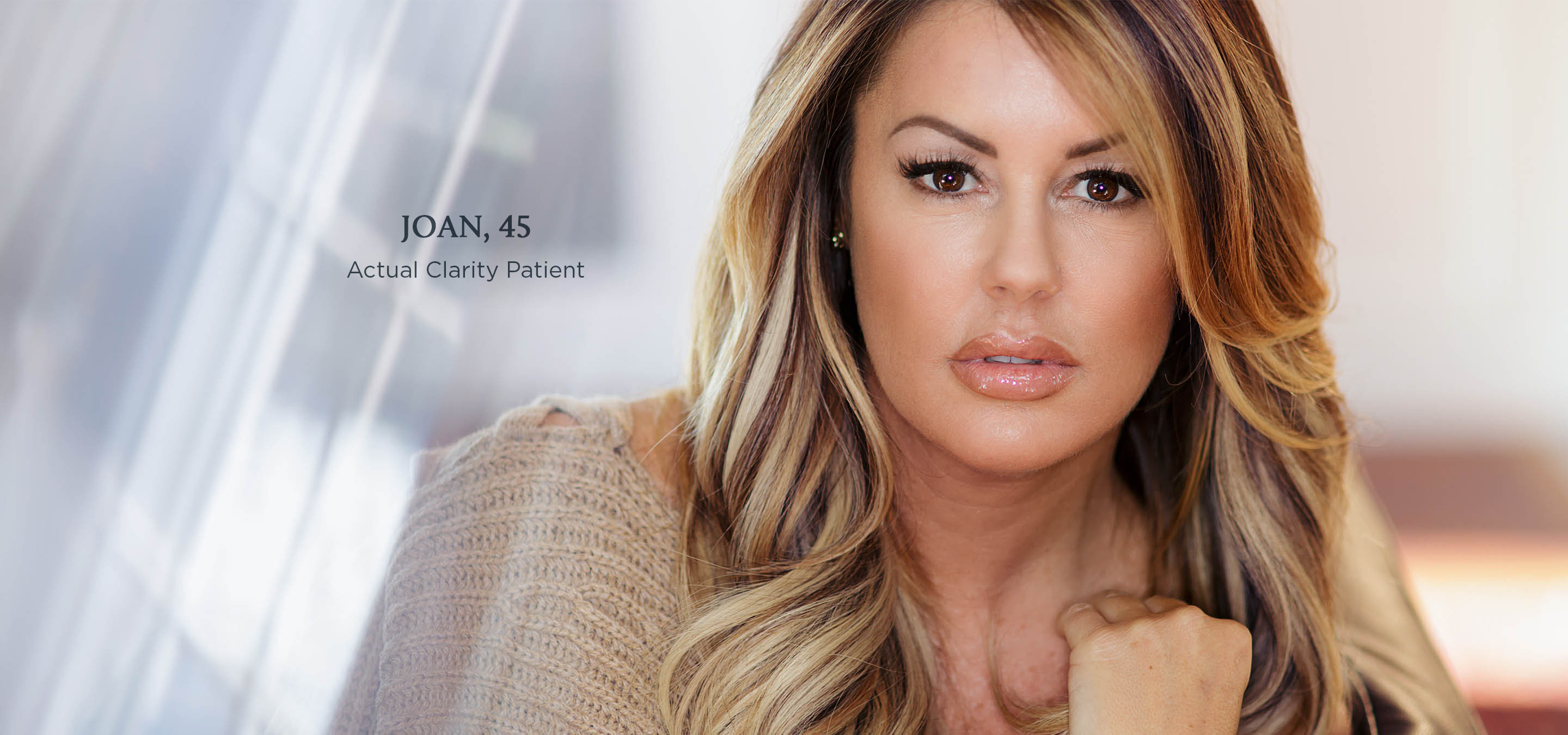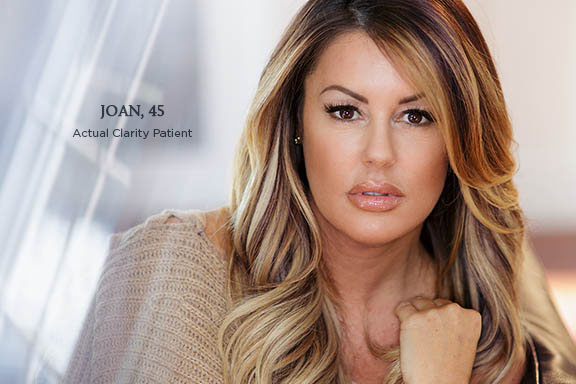 Improve your profile with a non-surgical nose-job.
Would you like to change the appearance of your nose without going under the knife? If so, you should consider a non-surgical nose job at Clarity Medical Aesthetics, which can improve the appearance of your nose by using injectable fillers. Also called a non-surgical rhinoplasty, this procedure can hide bumps, asymmetries or visual imperfections without surgery or downtime like you would experience with a traditional rhinoplasty.
How it works:
There are many types of reversible, short-term fillers that are used during a nonsurgical rhinoplasty, including Restalyne or Silikon 1000 (best for patients who have used a filler previously).
What to expect:
If you are considered a candidate for a nonsurgical rhinoplasty following your complimentary consultation at Clarity Medical Aesthetics, we will schedule your appointment for a time that is convenient for you. Sometimes, we will refer you to a plastic surgeon if you would be a better candidate for surgical rhinoplasty.
At Clarity Medical Aesthetics, we are experienced in the art of nonsurgical rhinoplasty. This procedure requires extensive training and experience, as the fillers must be placed precisely to ensure safety and optimal results.
After your treatment:
The nonsurgical rhinoplasty requires topical anesthetic and you can expect to resume normal activities immediately following your treatment. [We should add one or two sentences about what to expect After your treatment – swelling, bandages, recovery are follow-up appointments or maintenance plans ever necessary?]
If you have been searching for a nonsurgical intervention for your less than perfect nose, we welcome you to call Clarity Medical Aesthetics at 203.903.1455 for a complimentary consultation.
Please note, results may vary. Your treatment options will be clearly reviewed with our medical professionals during your complimentary consultation.