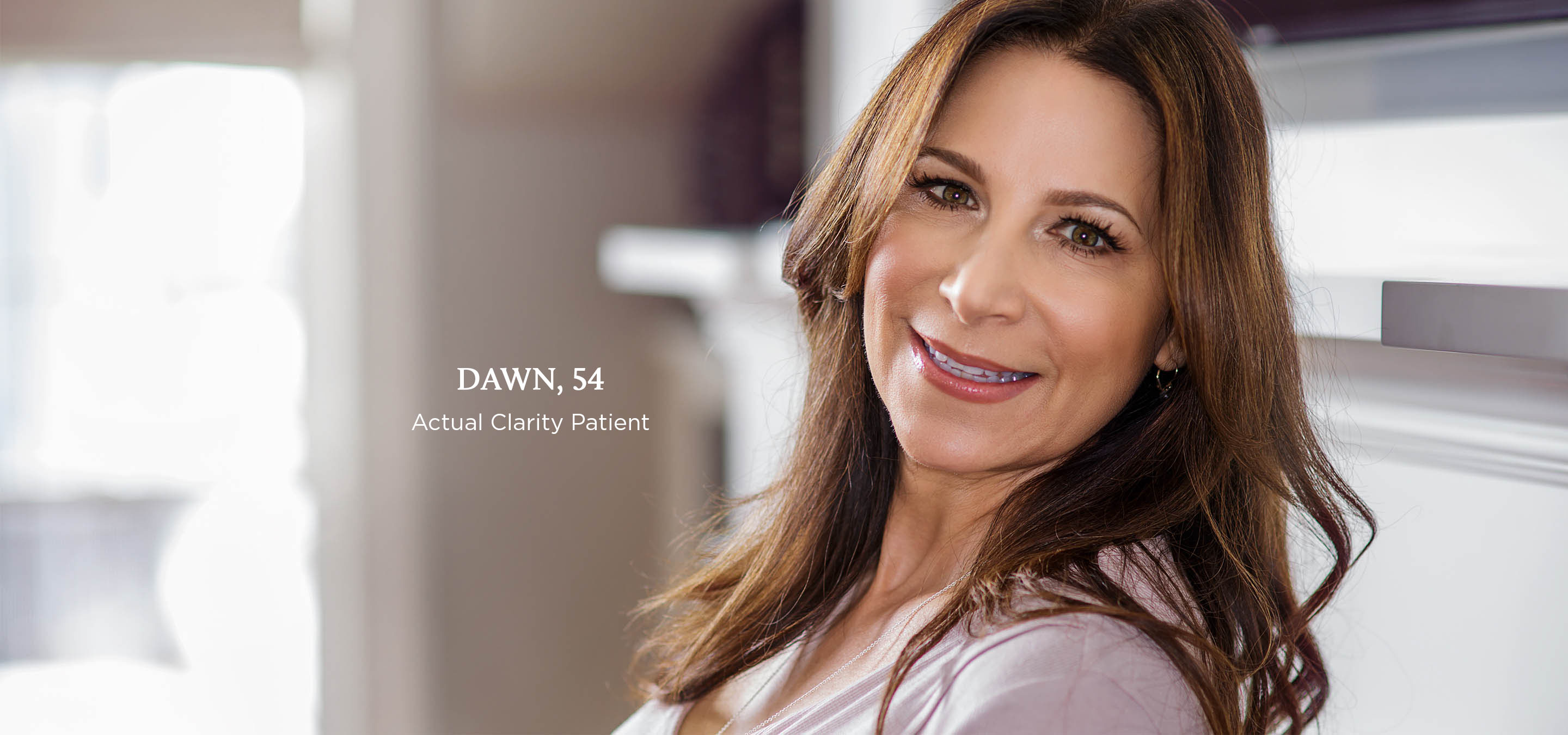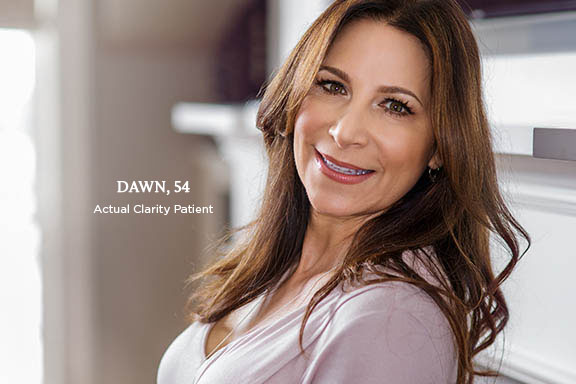 Non-surgical neck-lift.
Is your profile starting to show signs of the dreaded gobbler chin, making you want to restore it to a more youthful appearance once and for all? The good news is that it is possible to achieve a tightened jawline through a nonsurgical neck lift procedure at Clarity Medical Aesthetics.
One of the most notable examples in history of the beautiful, sleek jawline was Queen Nefertiti, known for her long neck, which was associated with her beauty and power. In today's world, that same aesthetic is possible with modern day technology, and the procedures that we offer require no downtime.
How it works:
At Clarity Medical Aesthetics, we tailor each neck lift treatment based upon our clients' individual concerns and needs. Typically the Nefertiti neck lift utilizes Botox, fat-dissolving Kybella, and either short-term fillers like Restylane LYFT or long-term dermal fillers like Belafill. We also use energy-based devices like the Fractora or Forma, and this modern, customized treatment provides the youthful neckline that you've been searching for.
What to expect:
The first step is to come in for a complimentary consultation at Clarity Medical Aesthetics. Once you are determined to be a candidate for a nonsurgical neck lift, we will design a customized treatment plan for your individual needs.
First, we will discuss what fillers will provide the best results. Injectable fillers work extremely well for enhancing the jawline. Fillers add volume and build upon the existing bone structure to create a stronger, more defined line.  One example of a filler used in this procedure is Restylane LYFT, which is a temporary hyaluronic acid filler that mimics yours body's own hyaluronic acid. Restalyne LYFT is an ideal option because it is soft, natural looking and reversible and the results typically last up to 14 months. We also use long-term fillers such as Bellafill, which has results lasting up to five years and provides immediate results while simultaneously stimulating the body's own collagen production. The injections are placed along the jawbone in the areas where enhancement is desired.
Another aspect of the Nefertiti neck lift is using Botox around the jawline and down the neck into the platysma muscle, which is responsible for the downward pull along the jaw. By relaxing this muscle, the neck will appear naturally lifted.
Another effective treatment method during the customized neck lift procedure is Kybella, which is a chemical "fat-melter" that is FDA-approved for use under the chin. Kybella helps provide the most dramatic results by chiseling the jawline and melting away unwanted fat.
Finally, Clarity Medical Aesthetics uses energy-based devices, such as laser or radio frequency (RF) to improve skin texture, tone and tightness. When used on the neck, RF heats the deep layers of the skin, causing the collagen to revitalize and thicken. The end result is a more even, smooth and tightened neck.
For many people, the combination of injectable filler and Botox can be a perfect non-surgical solution to achieve a refined, elegant and defined neck and jawline. Furthermore, if you add regular energy-based device treatments, such as Fractora or Forma, the results will be more dramatic and longer lasting.
After your treatment:
The best part about our Nefertiti neck lift is that you can resume normal activities right away. Side effects may include mild bruising and swelling for a few days.
We do recommend that you schedule a post-procedure appointment following your treatment.
To learn more about the nonsurgical neck lift at Clarity Medical Aesthetics and to schedule your complimentary consultation, call 203.903.1455.
Please note, results may vary. Your treatment options will be clearly reviewed with our medical professionals during your complimentary consultation.