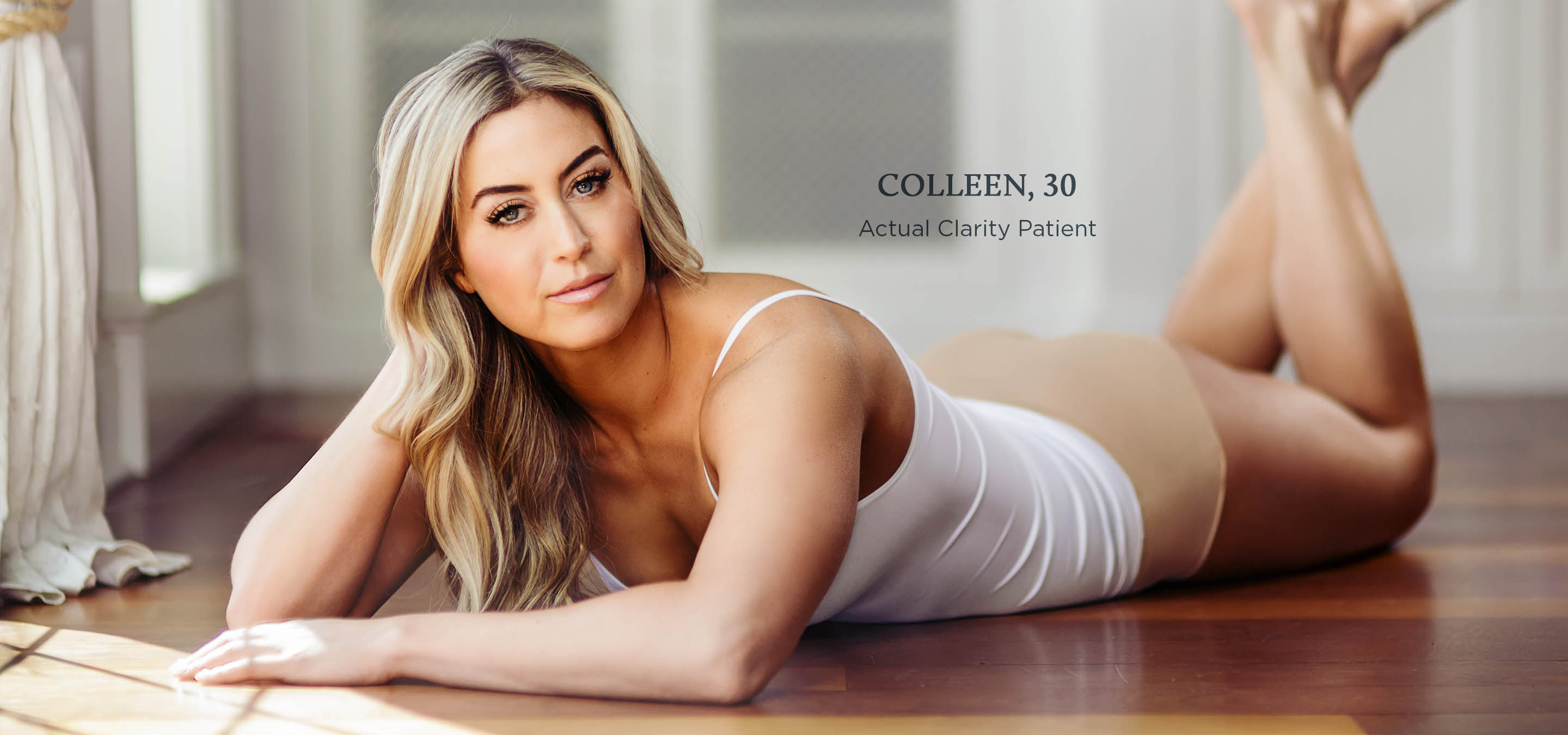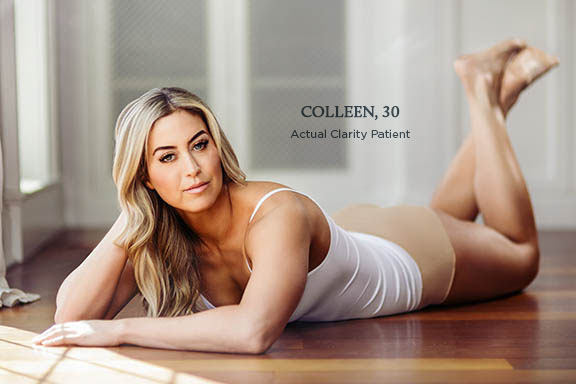 Non-surgical butt-lift.
The non-surgical method to lifting your butt may be exactly what you are looking for to give you the confidence to feel good again in that swimsuit. Clarity Medical Aesthetics is proud to offer the Sculptra non-surgical butt lift. Here's what you need to know if you're considering this non-invasive procedure.
Kati Midgley, PA-C has worked to develop a natural-looking, long-lasting method to lift and augment the butt that requires very little downtime. This is an incredibly simple alternative to the traditional Brazilian Butt Lift.
How it works:
Sculptra provides a natural subtle lift, improvement of the texture on the buttock area, contouring and a modest volume increase. This procedure is not recommended for large volume enhancements. Sculptra is an FDA-approved volumizer that is classically used for rejuvenating the face by stimulating your own body's collagen. At Clarity Medical Aesthetics, Kati Midgley utilizes Sculptra, or poly-L-lactic acid's collagen stimulatory properties to improve texture and elasticity on off-facial areas of the body, like the chest, knees and arms. Kati Midgley, PA-C was one of the first to teach these advanced procedures in the US.
What to expect:
As with every procedure performed at Clarity, we require a complimentary consultation where we will fully assess whether the nonsurgical butt lift is right for you. Once the area has been marked, it will be thoroughly cleaned and prepped. The procedure is comprised of quick and painless injections. Once we determine appropriateness, the series of treatments are three to six weeks apart.
After your procedure:
Results of Sculptra typically last 2 or more years.  Eventually, the product is metabolized and absorbed without harm by the body. Typically the treatments are easily tolerated with minimal downtime. Daily activities are typically not interrupted.
Contact Clarity Medical Aesthetics today to schedule your complimentary Sculptra consultation. We look forward to helping you achieve your goals of a more toned appearance.
Please note, results may vary. Your treatment options will be clearly reviewed with our medical professionals during your complimentary consultation.