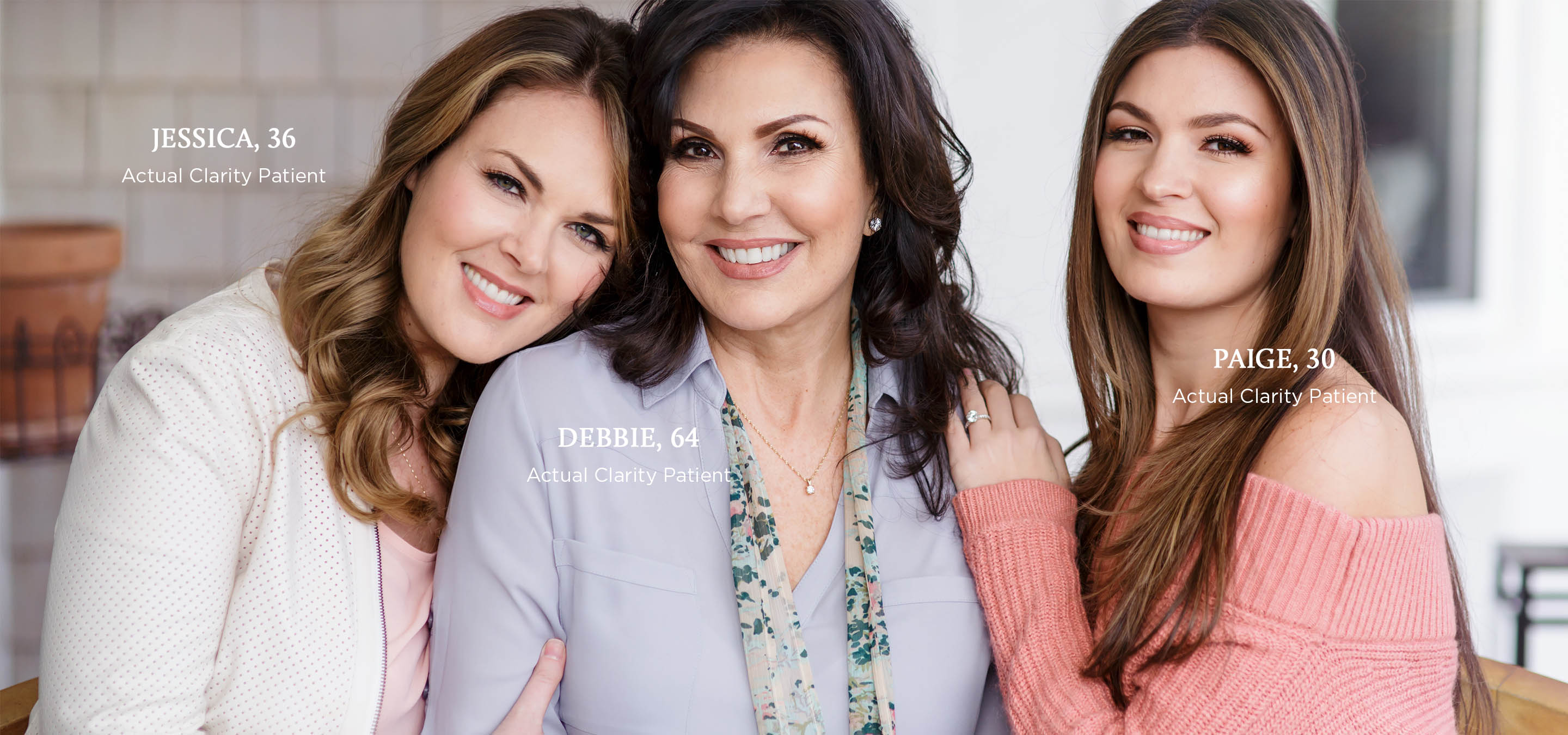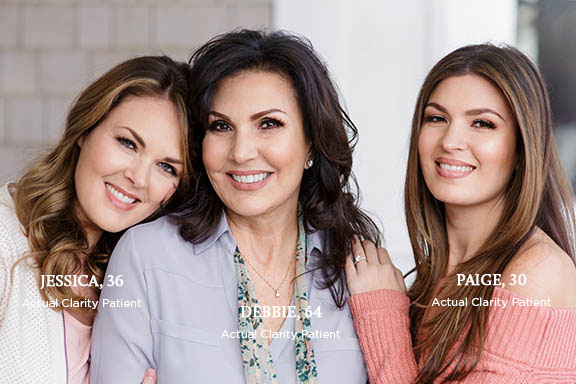 Get a glowing complexion with micro-needling.
There are multiple ways to achieve vibrant, healthy skin, and some of the most popular treatments at Clarity Medical Aesthetics include mechanical peels, which could help you achieve a glowing complexion. A mechanical skin peel is a clinical treatment designed to remove the surface layers of skin while creating a mild stimulus of collagen, elastin and keratinocyte activity. This can be accomplished chemically, mechanically, or through a combination of both.
Mechanical peels can be an alternative to chemical peels or used in concert to provide a more intense result .There are two main types of mechanical peels — dermaplaning and microneedling. Both treatments require a highly skilled technique that not only removes dead skin, but unwanted facial hair, too. Clarity's medical staff will help assess which type of peel is right for you, your lifestyle and your budget.
Typically, Clarity recommends mechanical peels to:
Improve skin softness
Refresh skin texture and tone
Diminish crepey skin
Reduce fine lines and wrinkles
Decrease appearance of acne scarring
Restore a youthful glow
Improve appearance of your face, eyes, mouth, neck, chest, hands
What can you expect:
At the beginning of your appointment, Clarity's medical staff will thoroughly clean and assess your skin. We will remove any impurities prior to the procedure.
During a microneedling procedure, a topical anesthetic is applied to skin to minimize discomfort. The sterile multineedle head is applied to skin in a very precise and controlled manner. This perforates the skin causing "controlled damage". This triggers the body to send extra collagen to the area to help it heal. Results are gradual and most skin challenges require a series of treatments over the course of four to five months. Post-treatment skin will be very red with some pinpoint bleeding. This typically subsides in one to two days.
After your treatment:
At Clarity we understand most patients do not have the luxury of downtime. We carry Oxygenetix "medical makeup", an all-in-one camouflaging foundation, moisturizer and SPF, which are loaded with nutrients clinically proven to speed up the healing process. This miracle worker really does hide the telltale redness present after procedures.
Contact Clarity Medical Aesthetics today to schedule your complimentary mechanical peel consultation.
Please note, results may vary. Your treatment options will be clearly reviewed with our medical professionals during your complimentary consultation.