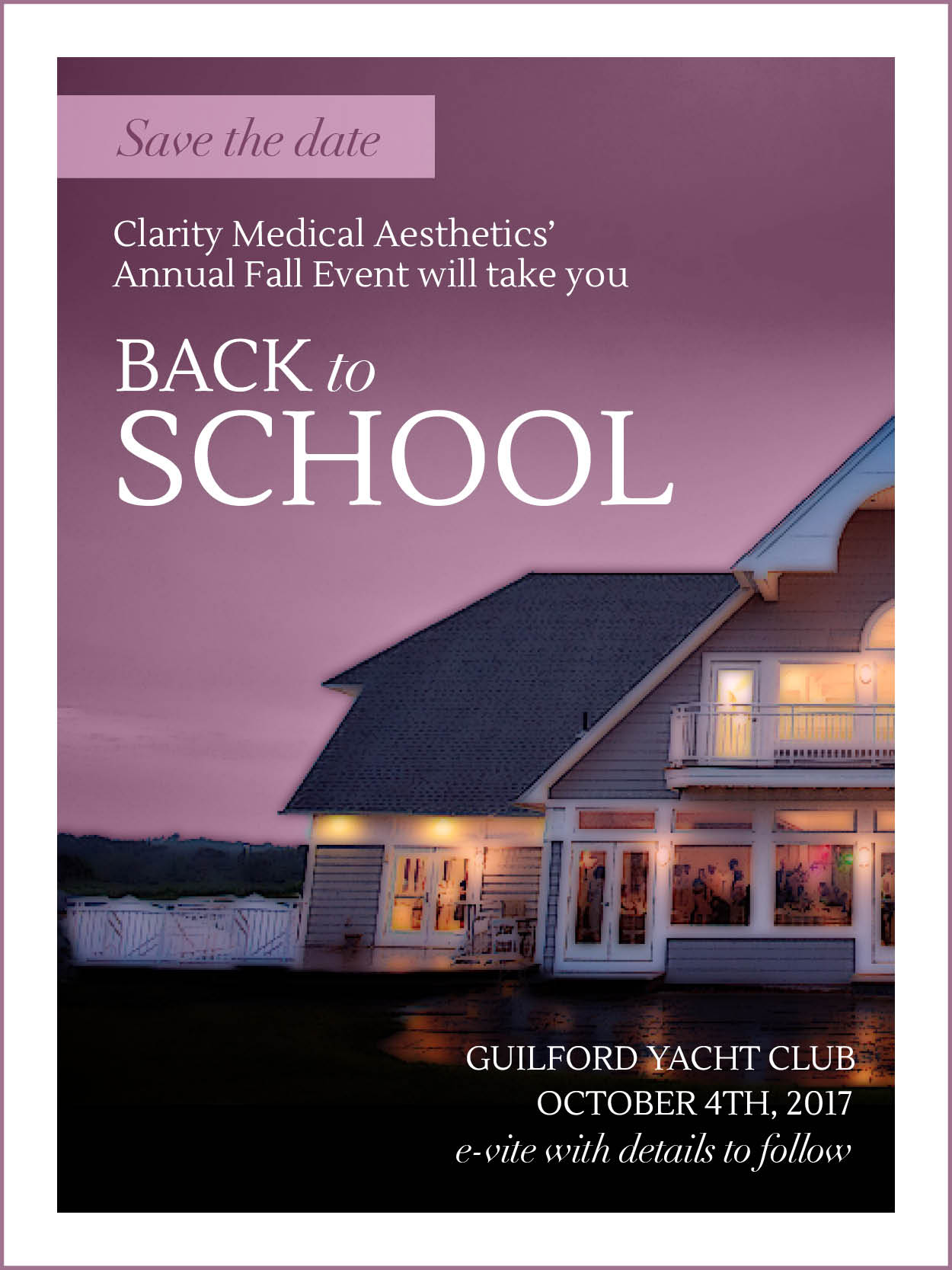 CLASS IS IN!
WEDNESDAY, OCTOBER 4TH
6:00PM-8:30PM
Professor Kati educates you on all the latest advances in anti-aging and aesthetic treatments.
No pop quizzes – just light bites and bubbly!
Meet with leading industry representatives.
Receive on-site assessments for our most popular treatments.
SAVE HUNDREDS on pre-buy specials during event hours
PLUS – enter to win thousands in treatment prizes!
NOTE: door prize tickets $10 – cash only
ALL PROCEEDS WILL BE DONATED TO OUR LOCAL ANIMAL SHELTERS.
PRE-BUY SPECIALS
Exclusive attendee offers:
Receive a personal on-site assessment for our most popular treatments.
BOTOX/DYSPORT/XEOMIN
Save up to $100
Valid 1/1/18 through 3/28/2018
DERMAL FILLERS
Save up to $300 on all dermal fillers
Valid 1/1/18 through 3/28/2018
CHEMICAL PEELS – save $100 on series
Valid 10/5/17 through 2018
FRACTORA RF treatments – save up to $500 on series
Valid 10/5/17 through 2018
FACIAL REJUVENATION PR/IPL – save $250
Valid 10/5/17 through 2018
CHEST REJUVENATION PRF/IPL – save $250
Valid 10/5/17 through 2018
COOLSCULPTING – 25% OFF
Valid 10/5/17 through 2018