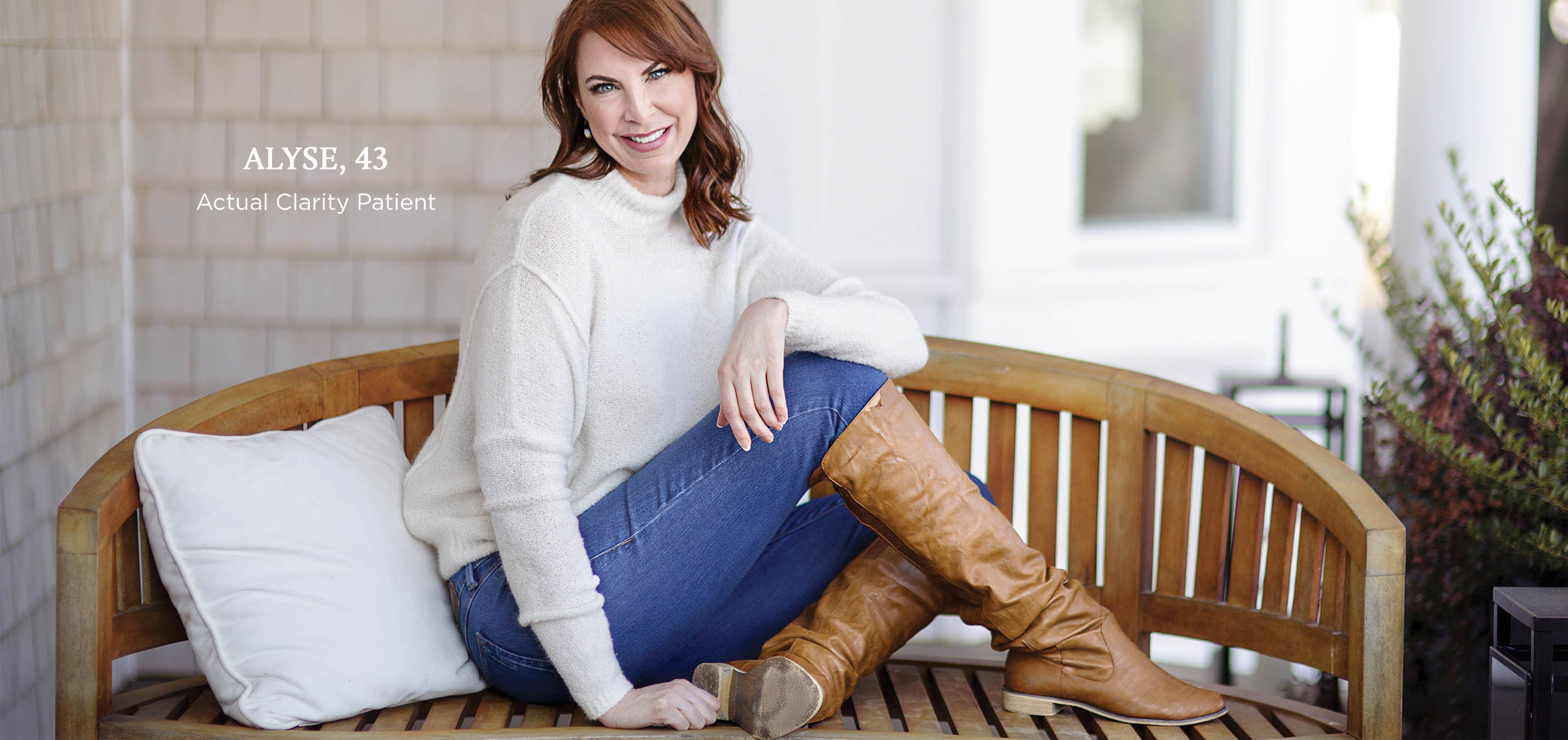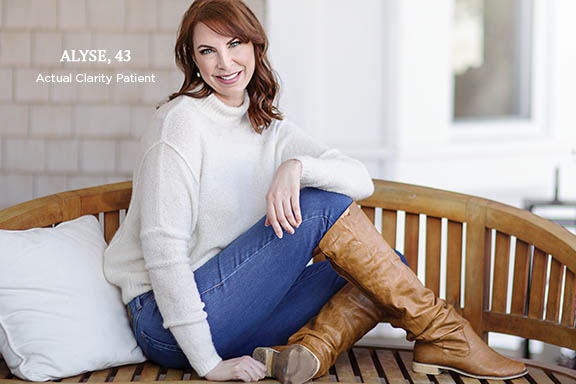 Fractora non-surgical skin rejuvenation treatment.
The appearance of crepey skin can be unappealing and tough to combat despite the best creams and products. Clarity Medical Aesthetics has worked with many patients who have complained about the appearance of crepey skin, which is why they have made Fractora by Inmode, a skin rejuvenation and restoration treatment, available to its patients in New Haven and beyond.
How it works:
The latest in anti-aging technology – the Fractora treatment regimen safely and effectively reduces wrinkles, improves skin texture, decreases the appearance of acne scarring, rejuvenates and retexturizes skin, restoring a healthier, youthful appearance. It is FDA-approved and is one of the most versatile bipolar radio frequency(RF) technology treatments available today.
Clinical evidence shows skin exposed to temperatures above 40 degrees Celsius is advantageous for optimal outcomes. Collagen is the building block or foundation in our skin that breaks down as skin ages. Radio frequency energy stimulates the body's natural response to build more collagen. More collagen plumps skin, essentially restoring volume, which in effect, eases wrinkles.
Fractionated radio frequency energy found in Fractora is a scientifically proven method to reduce wrinkles. It utilizes a micro-pin handheld device to perforate the skin. This controlled perforation or ablation, aids in retexturizing skin. It also simultaneously delivers radio frequency energy to heat the deep layers of skin.
The Fractora treatment at Clarity Medical Aesthetics makes it possible to transform these common problem areas:
Knees
Underarm crepey skin
Neck wrinkles
Chest
Abdomen
Acne scars
Sun damage/sunspots
Crepey under-eye skin
Brow-lift
Wrinkles around the mouth
Laugh lines
Jowls
What to expect:
A complimentary skin consultation is required to confirm you are a candidate for the treatment. Once you are determined to be a good candidate, your treatment is scheduled. During your procedure, a high potency topical anesthetic will be applied to the treatment area one hour prior. This maximizes your comfort level during the procedure. A small handheld wand with tiny micro-pins will perforate your skin while simultaneously delivering RF energy deep in the dermis. Some patients feel a sensation similar to a rubber band snap and heat. Immediately after your treatment, a soothing balm will be applied. Redness and swelling are common and typically subside within a few hours.
After your treatment, you will experience:
A typical patient treatment plan will include three to six treatments spaced at approximately four week intervals. Once the full treatment cycle is completed, maintenance treatments of one to two per year will assist in maintaining results. Downtime with the Fractora procedure is minimal, typically including one to two days of redness and swelling is normal. Patients can also expect to see tiny scabs that form from the micro-pins. Our patients are given an at-home skin care plan to follow to ensure your results are optimal. You may begin to see results as early as two weeks after your first treatment session, but the most noticeable results will appear after your last treatment session. Improvements continue up to three months after your full treatment cycle is completed.
Good to know:
Fractionated lasers such as Fraxel, typically leave the patient with the appearance of a burn victim (depending on the level of energy used). After a fractionated laser treatment weeping, oozing skin, redness, swelling and blistering are quite common and require a minimum of five to seven days of downtime. These types of fractionated laser treatments generally are what we call a one-and-done treatment. Fractora by Inmode Radio Frequency can achieve nearly the same results, however, patients receive treatments over a period of time, (typically 3 months) with little to no downtime. Our patients have expressed this to be much more appealing.
Contact Clarity Medical Aesthetics today at 203.903.1455 to learn more about Fractora skin rejuvenation.
Please note, results may vary. Your treatment options will be clearly reviewed with our medical professionals during your complimentary consultation.