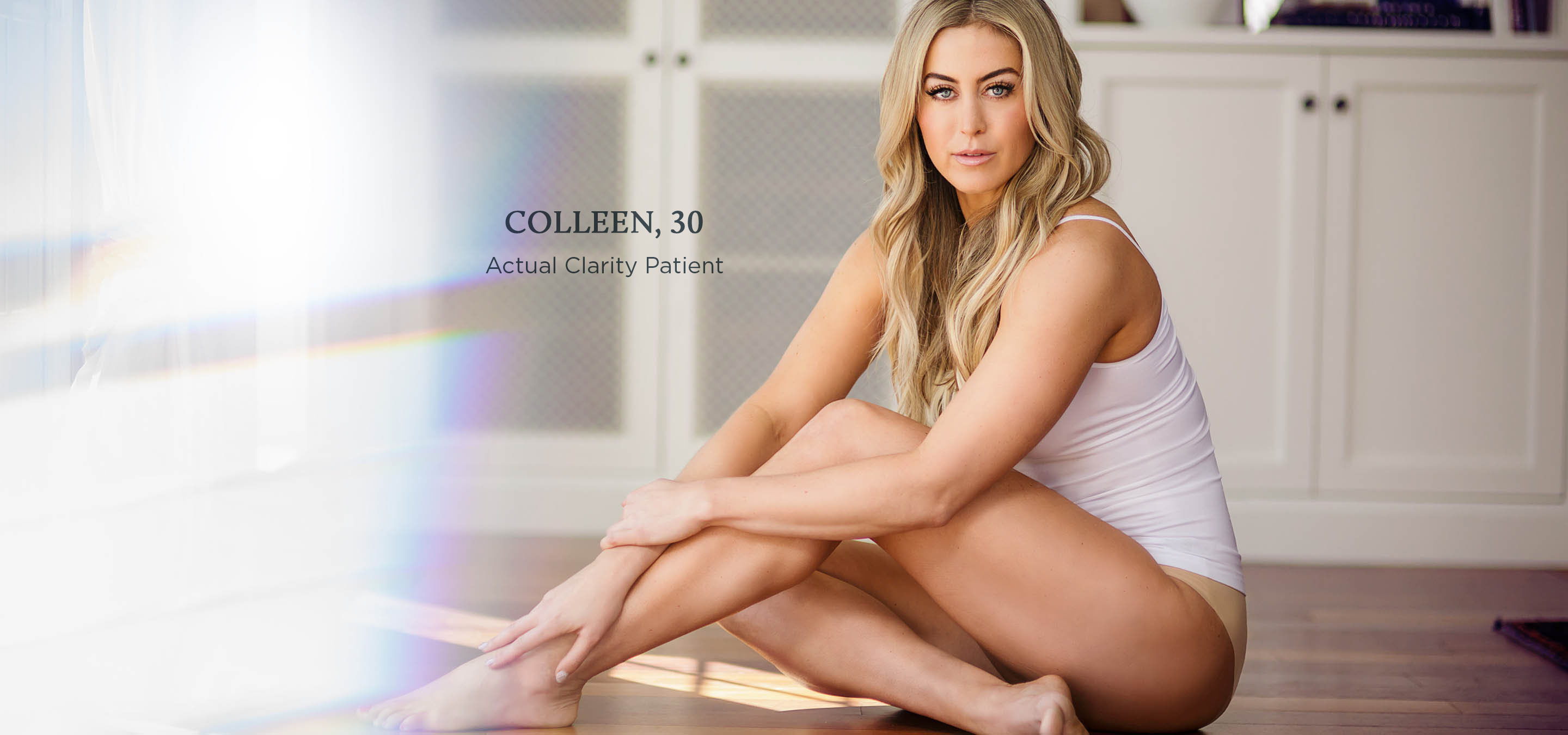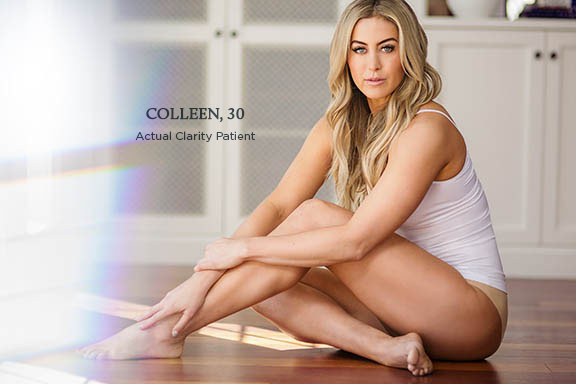 Cellulite Dimple Repair.
If you've ever felt uncomfortable at the pool or beach in a swimsuit but didn't want to undergo invasive procedures to improve your appearance, cellulite dimple repair at Clarity Medical Aesthetics could be the answer for you. While more than 80 percent of women experience cellulite, its affects on self-esteem or confidence in your appearance can be disheartening. The good news is that with very little downtime, you can decrease the appearance of cellulite and dimples in your buttocks or legs so you feel confident and comfortable again.
How it works:
At Clarity Medical Aesthetics, you'll first receive a complimentary consultation to confirm which type of injectables will give you the best results. Once it's confirmed that you're an ideal candidate for this procedure, our friendly staff will schedule your appointment for a time that's most convenient for you.
What to expect:
During the procedure, your specialist will break up the connective tissue and then utilize injectables within the skin that shows cellulite or a dimpled appearance. Typically the procedure takes about a half hour and slight bruising is common, but it goes away within a couple weeks.
After your procedure:
Cellulite dimple repair at Clarity Medical Aesthetics provides long-term results of smooth, tight skin that typically is only possible through extreme measures or invasive procedures. Within three to six months, you can expect to see the full results of your procedure.
Please note, results may vary. Your treatment options will be clearly reviewed with our medical professionals during your complimentary consultation.